Welcome to Books 'n' Backpacks! I'm Livia, and I'm here to help you learn Latin and explore the ancient Greek and Roman world.
There are two main sections of this site: Latin and Ancient Literature. Go investigate whatever interests you most . . . or stay on this page to learn more about me.
About Me
I have a PhD in Classical Philology from Harvard and I'm currently a visiting professor of Classics at Kenyon College. I love teaching Latin and Ancient Greek as well as courses about Greco-Roman literature and culture!
You can look me up under my real name, Rebecca Deitsch, if you want to see my official academia page. Or keep reading for my qualifications and eight fun facts about me!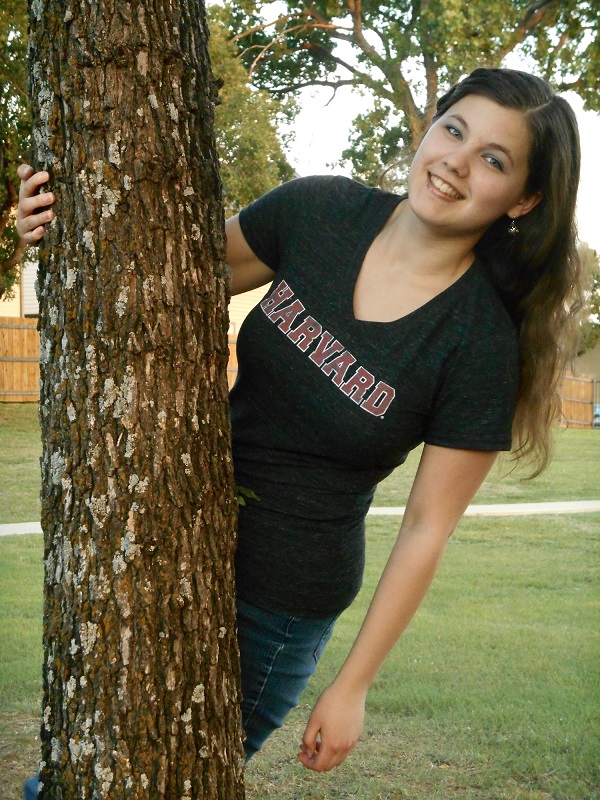 My Language & Classics Qualifications
Wondering who I am and why you should pay attention to anything I say about Latin, language learning, and Classics? Here's everything you need to know!
I am a self-proclaimed language nerd (for 17 years and counting). Earlier this year I received my PhD in Classical Philology from Harvard University, so now I am officially a doctor!
In addition to studying numerous languages on my own, I have . . .
taught courses in Latin and Ancient Greek at Harvard (and received multiple awards for teaching excellence)
tutored Spanish at the University of Dallas and for the homeschooling community
taken university-level courses in 9 languages (Akkadian, Ancient Greek, Latin, Mandarin Chinese, Old English, Polish, Russian, Spanish, and Sumerian)
participated in language intensives in three countries (U.S., Poland, and Russia)
So I have a lot of experience with languages, language teaching, and language learning strategies. And my goal is to share all of that with you on this blog.
But Classics isn't just about learning languages. It's also about exploring all aspects of the ancient world – literature, material culture, history, philosophy, etc. While my area of expertise is language and literature, I will share many aspects of Classics with you on this site.
Now that we have dealt with all the heavy stuff, let's move on to 8 fun facts about me!
7 Fun Facts About Me
#1 – I just finished writing my PhD dissertation about goddesses in Roman epic. Diana and Minerva are my favorites!
#2 – I've been learning Latin since I was 7. Thanks for getting me started, Mom!
#3 – I know four ancient languages: Latin, Ancient Greek, Sumerian, and Akkadian. Latin and Ancient Greek are my job, and Sumerian and Akkadian are just cool – I mean, ancient Mesopotamia is amazing, right?
#4 – I speak four modern languages: English, Spanish, Russian, and Polish. Since my husband is Peruvian, my life is pretty bilingual. We like switching back and forth between English and Spanish and confusing everyone.
#5 – I love teaching, and in my 6 years at Harvard I taught Latin and Ancient Greek as well as thematic courses. At Kenyon College I am continuing the trend with more Latin classes plus a course on women and power in the Roman Empire.
#6 – I'm a philologist (a language and literature specialist), but material culture also fascinates me. I have excavated at Gabii in Italy and Sardis in Turkey. You can read all about my Sardis experience here.
#7 – I have been to 42 US states and 21 countries on 4 continents. I love to travel, and in fact I also run a travel blog.
Why is my pen name Livia?
My blogger name – Livia – comes all the way from ancient Rome. I'm a classicist, so a Roman name makes sense for me personally. And it is perfect for this Latin-themed site!
So who was the original Livia? There were lots of Livias in ancient Rome, but the most famous was Livia Augusta, wife of Augustus Caesar and first Roman empress. Livia was deified after her death and honored by generations of Julio-Claudian emperors.
The photo shows a 1st-century marble bust of Livia from the State Hermitage Museum in St. Petersburg, Russia. The wreath on her head symbolizes her role as priestess of her deified husband, Augustus.
And there you go. Now you know who I am and why I write under the name Livia . . . so it's time to go explore Books 'n' Backpacks.
I hope you're excited to be here! The amazing world of Latin and Classics is out there waiting for you, and I can't wait to share the lessons I've learned over the years. Click on one of the buttons below to get started!